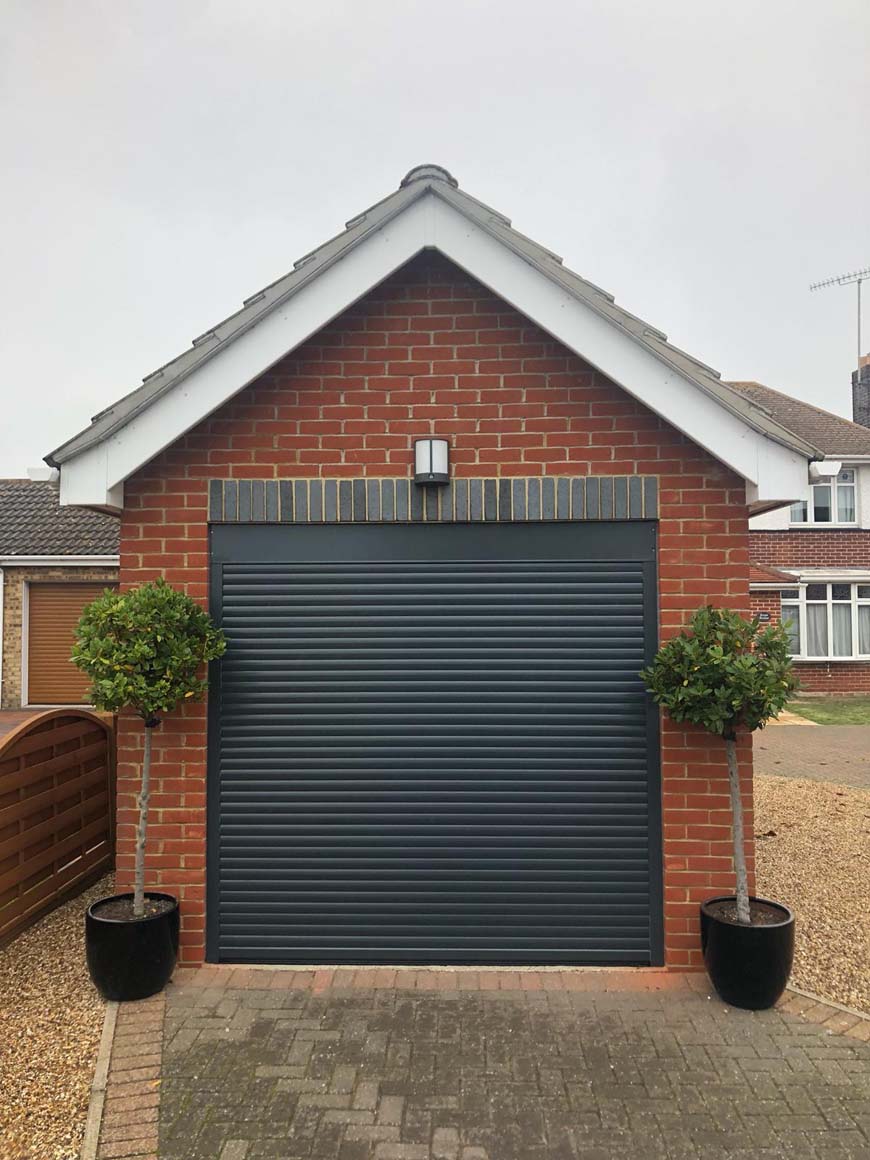 The roller shutters we install are interconnected insulated strips of double layered aluminium. Roller shutters not only look great when installed they also act as a deterrent offering greater protection against would-be intruders.
Roller shutters work by sliding or rolling up and down through tracks (these are also referred to as guide channels) when rolled up the slats fit into a small box above the door.
Typically we will install the box inside the door this referred to as an internal face fix other fixes can be achieved however this is the most secure.
When the shutters are rolled down, they fit firmly against the floor of your garage making them highly secure.
Components of a roller shutter door
Curtain Slat
These are the double aluminium slats featured throughout the door
Bottom Slat
To keep the rain out the bottom slat of our roller shutter doors feature a rubber wet seal.
Enclosure
This is the surround of the roller door and houses all of the components.
Guide Channels
These are the hollow channels at the side of the door that allow the slats to roll up and down.
Tubular Motor
The motor sits above the door and powers all of the moving parts of your roller shutters the engine features a safety break.
Roller shutters by Top Choice Doors are a simple yet effective garage door system that looks great when installed and provides improved security.
https://www.topchoicedoors.co.uk/wp-content/uploads/2018/12/TOP-CHOICE-LOGO-STANDARD.png
0
0
IPOGhPK25s
https://www.topchoicedoors.co.uk/wp-content/uploads/2018/12/TOP-CHOICE-LOGO-STANDARD.png
IPOGhPK25s
2018-06-25 11:58:25
2018-12-14 15:08:26
How Do Roller Shutters Work